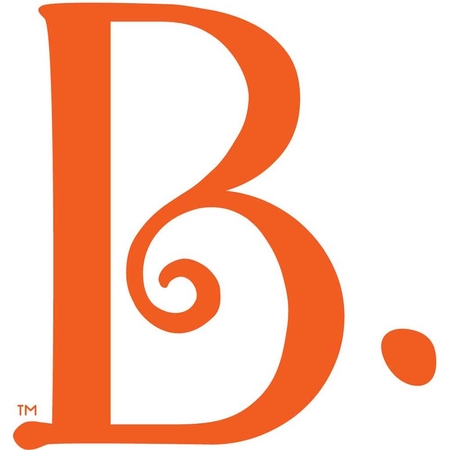 B. Toys is an eco-friendly company that creates toys to inspire individuality and creativity in children at play.
Sweet T woke up one morning last week to a big surprise. A Zany Zoo wooden activity cube from B. Toys! She wouldn't even let me get it completely out of the box before she starting playing with the loopty-loo routes.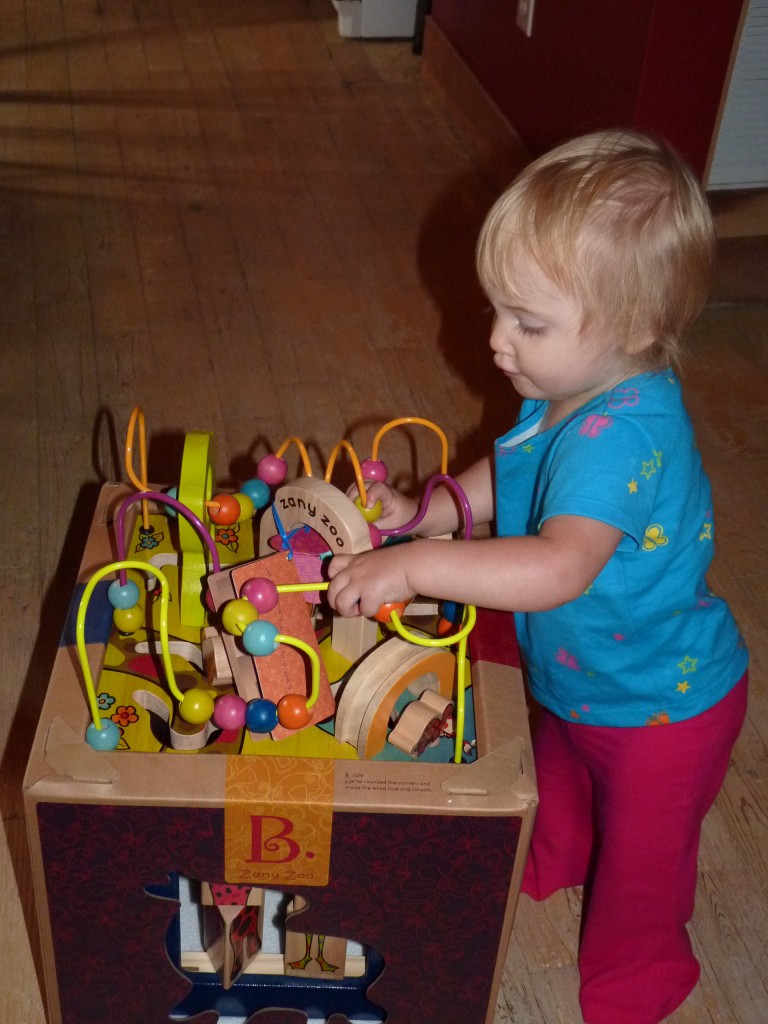 I grew up with a carpenter for a father and I've been married to a carpenter for the past 9 years. I saw this so you won't think it strange what I first noticed about the Zany Zoo.
1. Weight and quality of the toy – the majority of the cube is made from solid wood with the exception of the four sides which are MDF . The Zany Zoo weighs in at over 13 pounds! Sweet T can confidently pull up and cruise around this activity cube without tipping it over.
2. Blunt corners – The top corners are beveled to protect little ones from hurting themselves.
3. Construction materials – in addition to real wood, metal screws and metal loopty-loos are used. You won't find any plastic on this toy.
In addition to being durable and high quality, the Zany Zoo is is also original and creative. Each of the four sides of the cube are designed to engage and educate your child.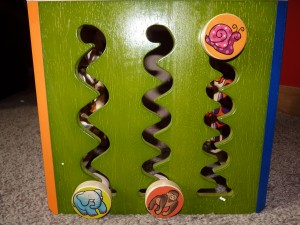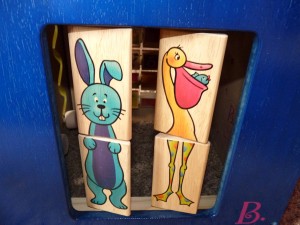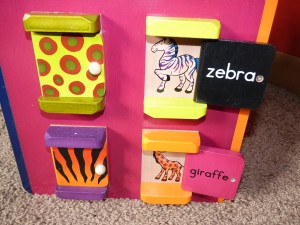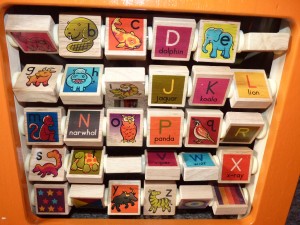 I love how the alphabet blocks have unique animals on them like narwhal, x-ray fish, and carp. Another great thing about the Zany Zoo activity cube is the that there are so many different ways for a child to play with it depending on his or her age. Sweet T's hands-down favorite right now is the loopty-loos, but in a few months I'm sure another aspect of the toy will interest her more.
The Zany Zoo from B Toys would make an excellent gift for any child ages 1-3. This toy is durable enough to last through several siblings and probably even a second generation! You can find the Zany Zoo and other B. Toys at Target stores nationwide and online.