Hubs doesn't even like autumn squash, but he likes my soup. Here's how I make it.
Autumn Squash Soup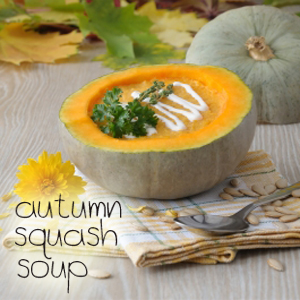 Ingredients:
2 tablespoons butter
1 small onion, chopped
2 stalks celery, chopped
2 medium carrots, chopped
3 small sweet potatoes, cubed
1 medium autumn squash (kabocha, butternut, acorn squash, or pumpkin) – roasted, peeled, seeded, and cubed
1 cup chicken stock or bullion cubes + water
diced green onion or chives
sour cream to taste
salt, black pepper, and nutmeg to taste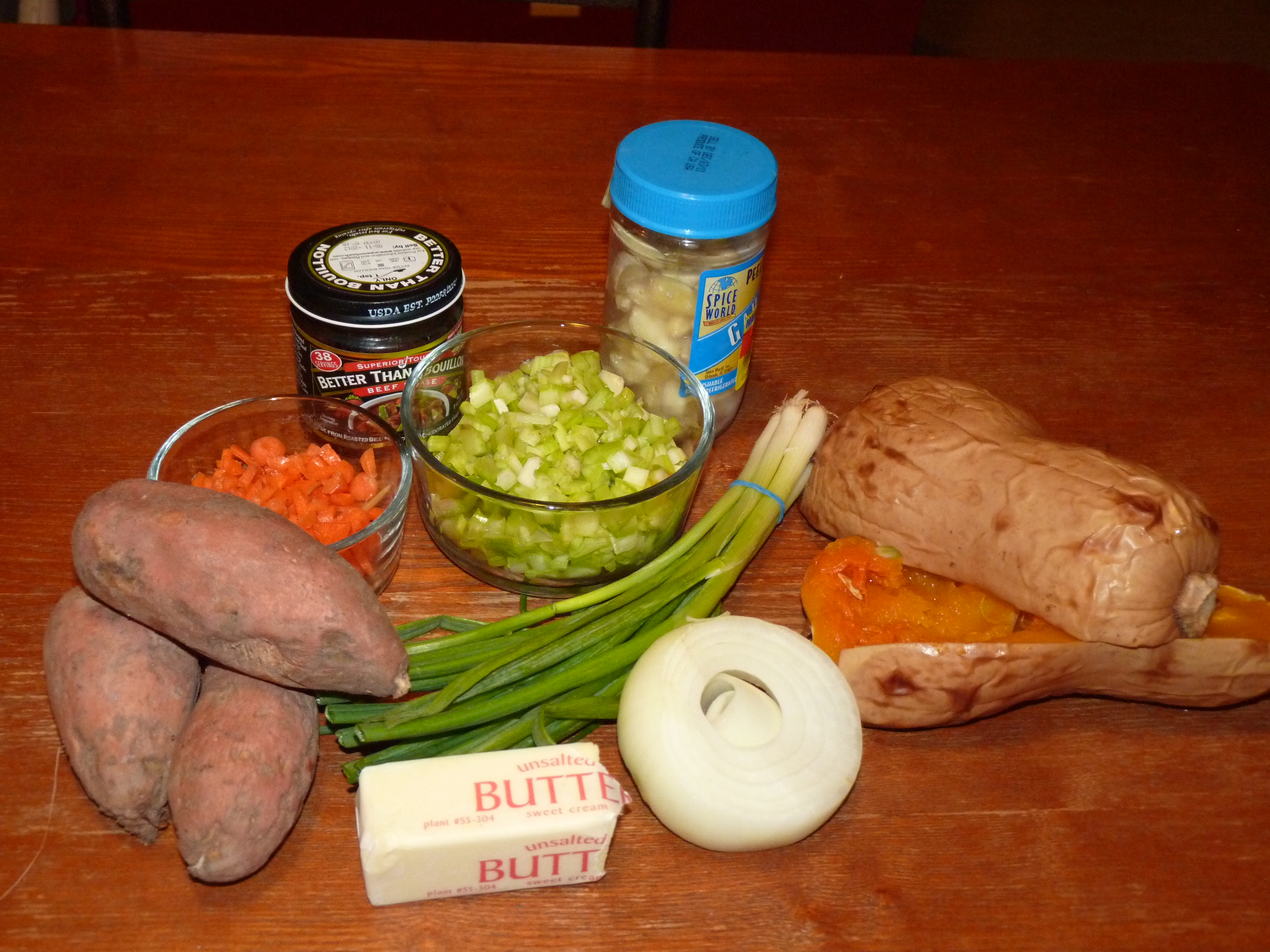 Roast  by placing whole squash in a pan and cooking at 375 degrees for one hour. Melt the butter in a large pot, and cook the onion, celery, carrot, and sweet potatoes 5 minutes, or until softened.
Pour in enough of the chicken stock to cover vegetables. Bring to a boil. Reduce heat to low, cover pot, and simmer 40 minutes, or until all vegetables are tender.
Transfer the soup to a blender or food processor, and blend until smooth. I was excited to use my new Cuisinart mini food processor for the first time!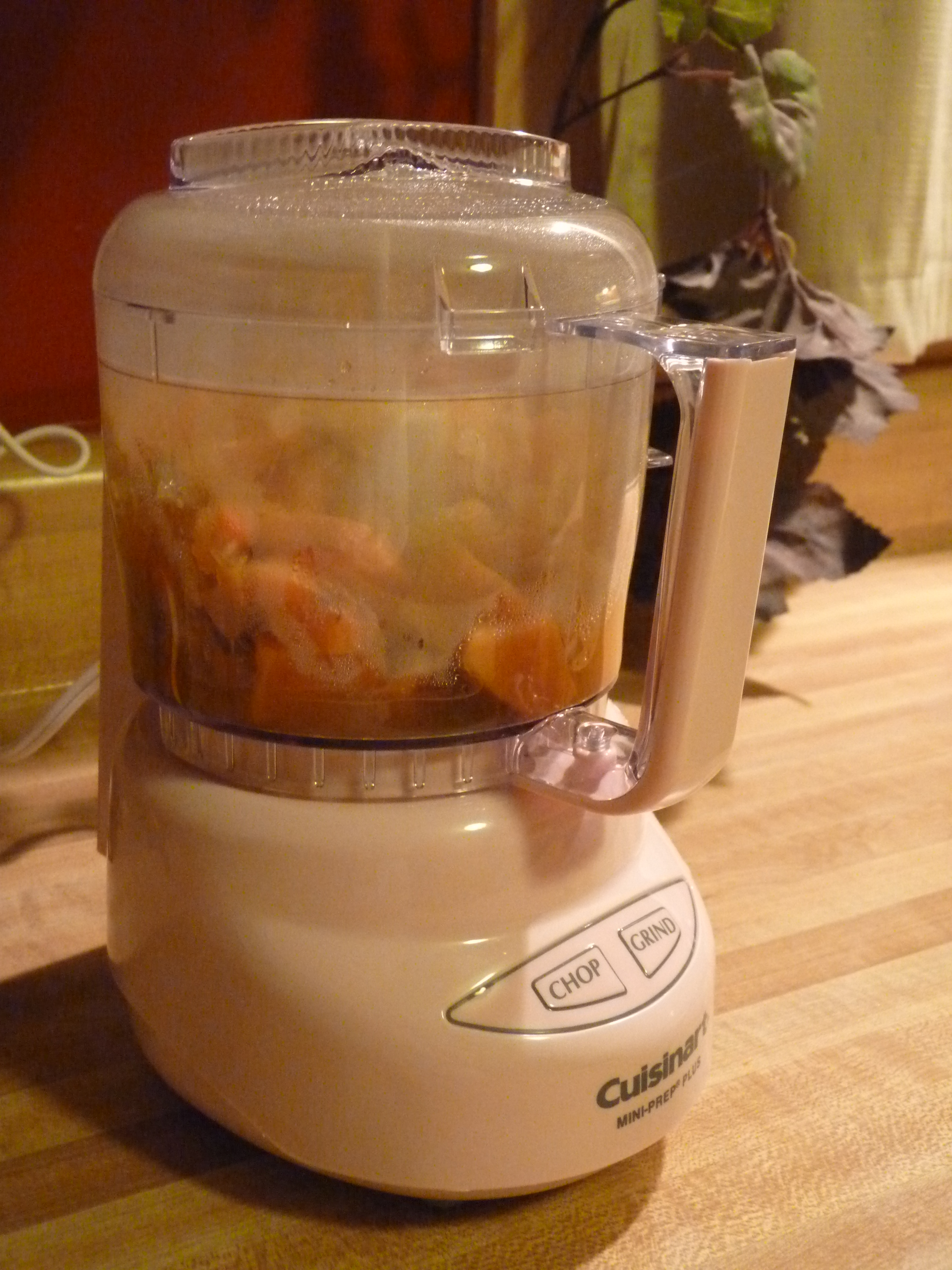 Return puree to pot, and mix in any remaining stock to attain desired consistency. Season with salt, pepper, and nutmeg to taste. Serve piping hot in bowls with a "dollop" of sour cream and diced green onions.
If you want to get really fancy like Panera Autumn Squash Soup, top with roasted squash or pumpkin seeds.