Tasty and convenient, muffins are always a great breakfast idea, especially if you eat on-the-go. I've got to confess, that's been more and more often at our house since school started! Try these apple cinnamon muffins for a tasty way to start your day.

To say that they are good is really an understatement. They are really really amazing! They are moist, packed with a huge amount of flavor and warm and cozy (almost like a hug).
The go incredibly good with a pumpkin spice latte or with a chai tea, and while they are great on the go, they are also indulgent enough to enjoy them on a weekend brunch.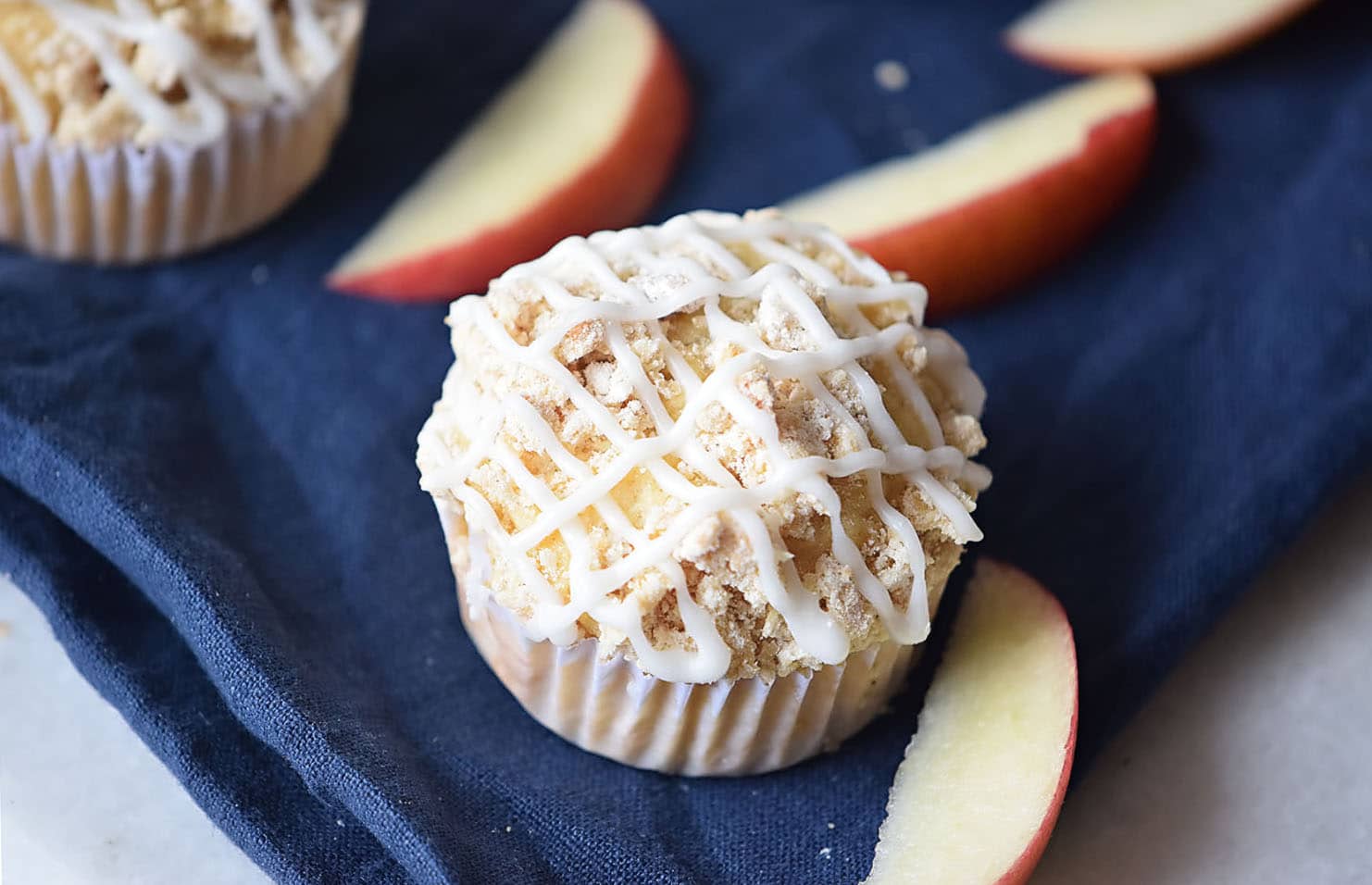 For me, the reason why they are so delicious is because they are jam packed with shredded apple. Shredding the apple fills all the batter with a ton of apple flavor and also packs the whole recipe with more moistness. If you go with only apple chunks (which are also delicious) you would only get the apple flavor in a couple of spots, which is good but definitely not mind blowing amazing.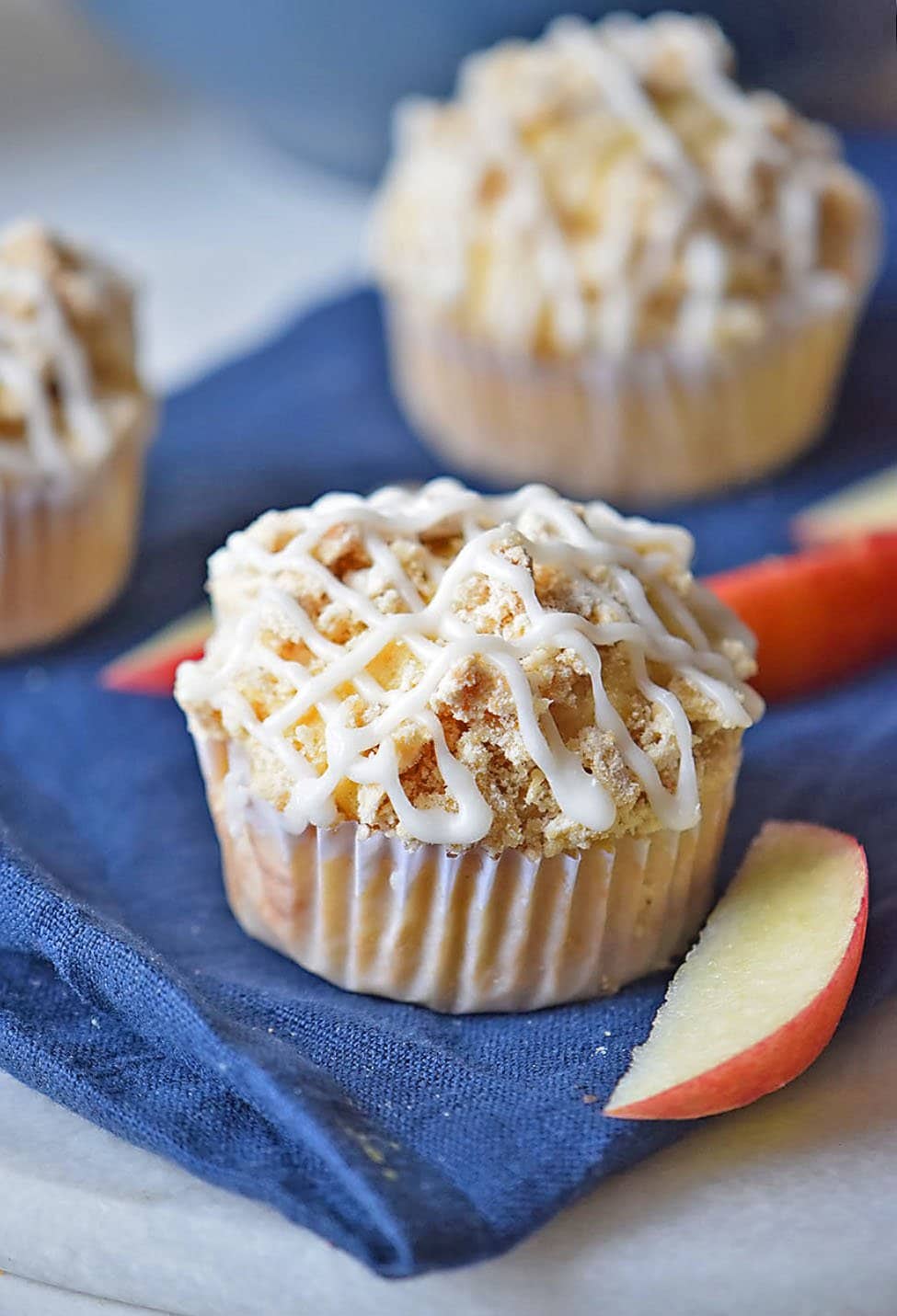 The other reason why these are so good is because of the glaze. Oh my! If you have never enjoyed a glazed muffin you are missing big time friend! The glaze makes the muffin last longer since it kind of seals the moist inside, but they are also a great topping so you don't need to spread them with anything or add anything extra on top.
The glaze is super easy to make as well, and while I love to drizzle in on top with a piping bag, you can also use a spoon or just dip the top of the muffin into the glaze. Whichever route you decide to pick just make sure you make a batch of these for breakfast tomorrow, they are totally worth it!
Apple Cinnamon Muffins Recipe
Ingredients
2 Cups all-purpose flour
1 Cup milk
½ Cup shredded apple
⅔ Cup butter
⅔ Cup sugar
1 Tsp baking powder
1 Tsp vanilla extract
½ Tbsp ground cinnamon
2 Eggs
Optional: ¼ Cup chopped almonds
Glaze
½ Cup powdered sugar
¼ Cup milk
½ Tsp vanilla extract
Directions
Preheat oven to 370°F.
In a bowl, beat the eggs with the ground cinnamon, butter, vanilla extract, and sugar.
Sift the all-purpose flour and incorporate it into the mix.
Add the baking powder, pour the milk and stir until well combined and no lumps are left.
Gently fold in the shredded apples and chopped almonds into the batter using a rubber spatula.
In a muffin tray with muffin cups, pour one scoop of batter into each cup. Bake for 20 minutes.
Remove from the oven and let them cool down.
For the glaze, mix all the ingredients until it thickens.
Drizzle the glaze over the muffins using a piping bag.
Serve while they are still warm and enjoy.