When Jennifer asked if I would be interested in writing a post about hospitality for her lovely blog I gave an immediate and enthusiastic YES, which was followed by crippling insecurity and doubt…which pretty well mirrors my love hate relationship with hospitality. I love the idea of hospitality, but the reality is a little more complicated.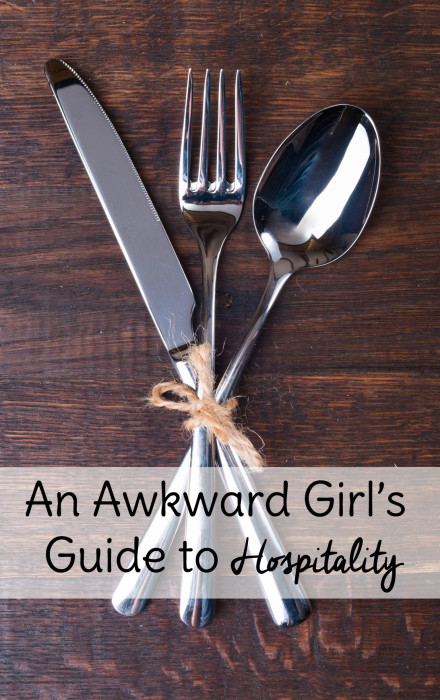 Hospitality was a integral part of my childhood. I grew up in a small community and attended a small church, but we were surrounded with a large circle of friends who felt more like family. My parents are incredibly sociable, and our home was wide open to anyone and everyone. Hardly a week went by without some activity, our table was always full.
Like most young wives (for better or worse) I assumed my married life would be a reflection of my childhood. I pictured our full table, our doors open. I didn't realize how different my marriage would be from my parents. My husband is much more introverted than my dad. I am not as naturally gifted at hostessing as my Mom. Honestly, I just didn't know how to reach out. I tried for a while, but I would get too focused on the food, or the state of my house. I was filled with anxiety, and spent the entire time apologizing for the weeds taking over our lawn and the meal I felt was mediocre. I began to worry about all the reasons I didn't measure up, and eventually I just stopped trying.
What I didn't see was that my parents worked very hard to build their community. Their hospitality looked so effortless. Like ducks on a pond, I could only see the beautiful gliding on the surface, and I failed to notice the effort going on under the surface.
They were constantly inviting people to dinner, to play cards, to swim. They set up picnics, they shared their dinners, they volunteered. They involved themselves in their community, and when they saw people who were on the outskirts they included them. When they saw people in need, they offered help. When they saw hurt people they offered grace.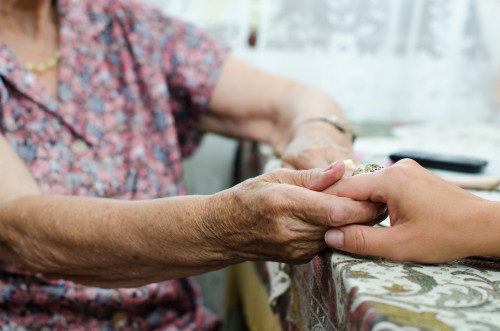 All that effort…I just wasn't doing it. I was waiting for people to reach out to me, rather than reaching out to them. I was a fisherman sitting on the water waiting for the fish to jump in the boat.
Hospitality requires selflessness. Hospitality is about OTHERS. It's more than an open door, it's an open heart.
In Romans, Paul gives some pretty awesome suggestions on how to be hospitable:
"Be kindly affectioned one to another with brotherly love; in honour preferring one another…Rejoicing in hope; patient in tribulation; continuing instant in prayer; Distributing to the necessity of saints; given to hospitality. Bless them which persecute you: bless, and curse not. Rejoice with them that do rejoice, and weep with them that weep. Be of the same mind one toward another. Mind not high things, but condescend to men of low estate. Be not wise in your own conceits. Recompense to no man evil for evil. Provide things honest in the sight of all men. If it be possible, as much as lieth in you, live peaceably with all men." Romans 12:10-18 (ish)
True hospitality is about living life alongside others. Celebrating, sorrowing, blessing, forgiving, living in peace.
At the start of this year I began seriously rethinking how I was living in my community. I was feeling isolated and frustrated. I saw something needed to change, and my attitude was the first thing on the list. I need people. I need connection. I need community. But people weren't going to just come up to me on the street and say "Hi, I am lonely too, will you please invite me to your home." I had to reach out.
So, let's say you've recently decided to reach out to your community…how do you do it?
Well if you're me, you do it super awkwardly.
I started inviting friends to play at our house (and pretending the dog hair tumbleweeds were a part of my rustic decor).
I threw a "Swap & Sip" where my girlfriends purged their closets and we rifled through each other's stuff while simultaneously stuffing our faces.
I posted inquiries about blind play dates on a Facebook mom's group. I offered to host a Pinterest craft night.
I made new friends, and looked for opportunities to bless them.
I opened the doors, but I also started opening myself up and reaching out and I was amazed at how many people reached back.
I'm still working on this whole hospitality thing. I still worry about the jungle in my yard and the dog hair. I still spend days cleaning and hiding all my mess, it's still hard to open my doors. The slow shift I've noticed is that it's easier to open myself up, to be willing to be a little awkward, to try something new.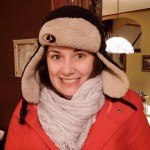 Lexi is a former foster mom who writes about her journey from infertility to adoption and all the ups and downs of motherhood. Through humor, and not a little bit of awkwardness, she shares her heart's desire, to be a Vessel unto Honor, used by God to bless and encourage others.