I've been making this Air Fryer Schnitzel recipe for the last 7 or 8 years. Hubs is of German descent and my father-in-law especially appreciates it when I make it during one of his visits. My Philips Airfryer makes the job even easier and less messy.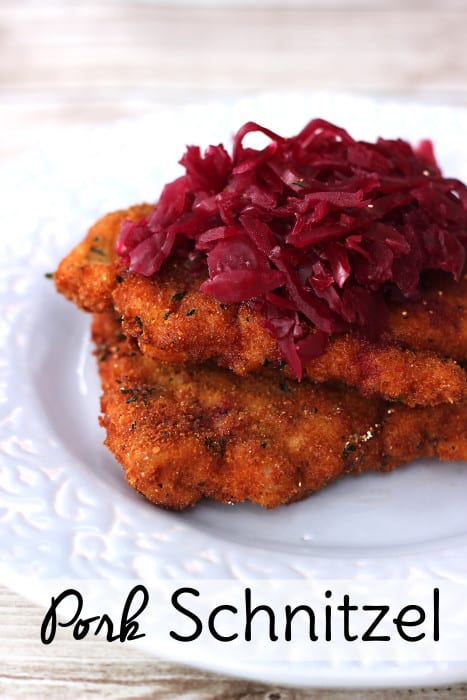 I've only been able to find all of the ingredients in one place at Publix. They always have cubed pork steaks (though I grabbed the last ones during my shopping trip!) This Air Fryer Schnitzel recipe works with chicken too, just be sure to pound it out thin first. I like using pork cubes steaks for their taste and affordability.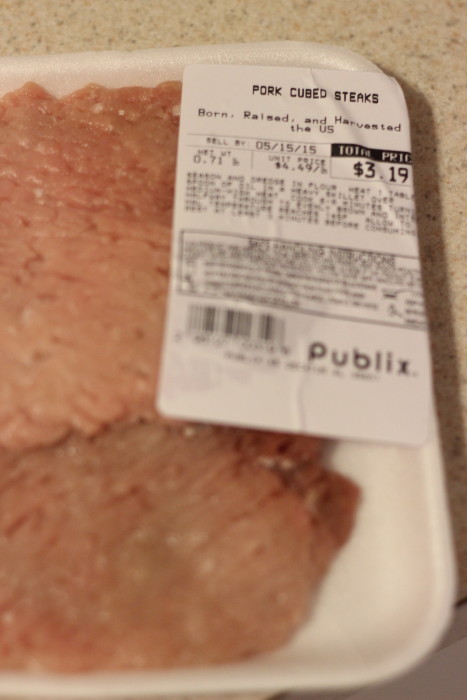 Italian style breadcrumbs ensure this Air Fryer schnitzel is seasoned to perfection! Use a gluten-free variety if you need to.
Publix is the only place I've been able to find jarred red cabbage. Look for it with the canned vegetables near the beets.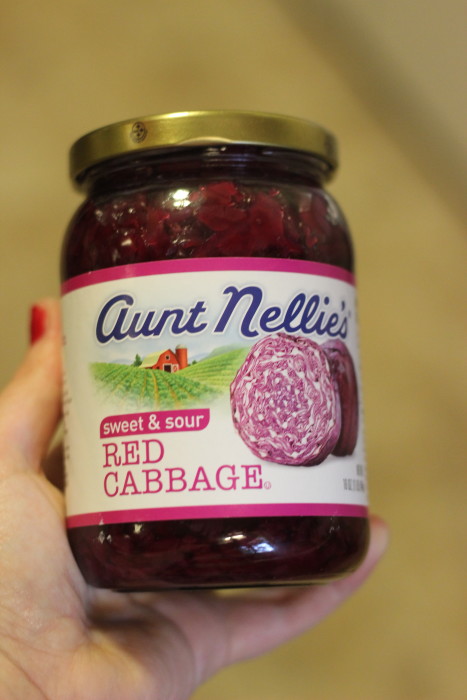 Air Fryer Schnitzel Recipe
Air Fryer Schnitzel
Author:
Prep time:
Cook time:
Total time:
This Air Fryer Schnitzel with Sweet and Sour Red Cabbage is one of my favorite dinner recipes for two. Have dinner on the table in minutes with this easy dinner idea!
Ingredients
3 Cubed pork steaks
salt and pepper to taste
1/2 cup flour
2 eggs
1 cup Italian style breadcrumbs
Airfryer
Sweet and sour red cabbage, chilled
Instructions
Sprinkle each pork steak on both sides with salt and pepper.
Coat each side with flour
Wisk eggs together with a teaspoon of water and dip pork steaks in egg mixture until thoroughly coated.
Dredge pork steaks through breadcrumbs
Cook in the Airfryer for 20 minutes at 350 degrees, turning once halfway through cooking.
Serve warm topped with chilled red cabbage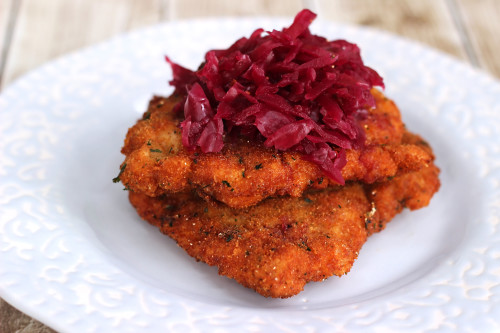 Check out 50 more free Air Fryer recipes to get cooking with yours!