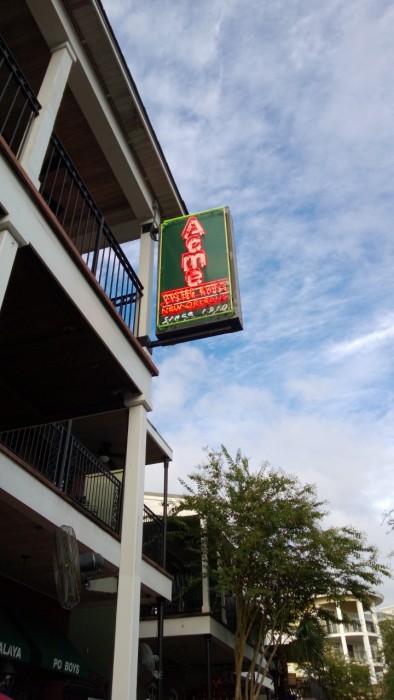 Acme Oyster House – Sandestin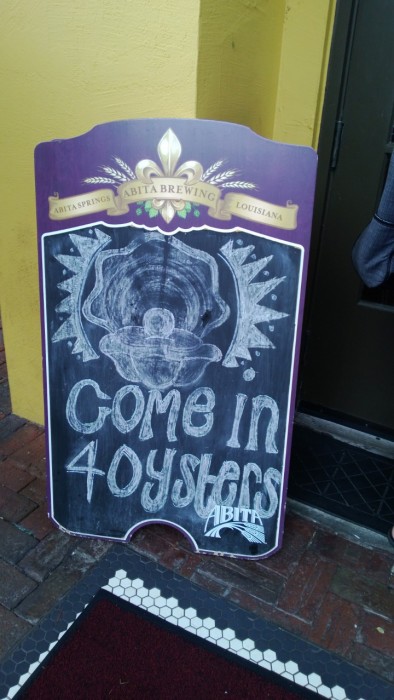 Don't mind if I do, thank you. This was my third visit to Acme Oyster House, Sandestin and the oysters were just as fresh, large, and tasty as I remember. Add some cocktail sauce that is strong enough to singe nose hair and I am one happy girl!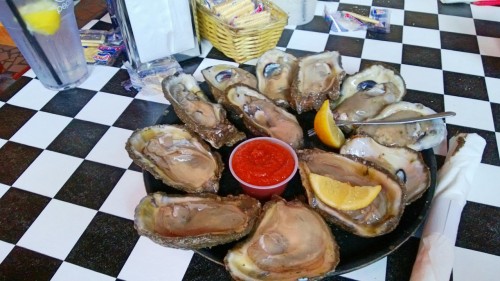 After a dozen raw on the half shell I felt like ordering more and joining the 15 dozen club.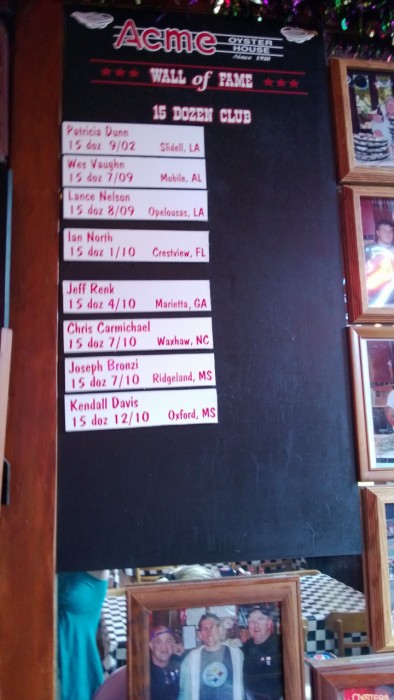 Nice to see some ladies on the board representing!
Mom is not an oyster lover (no accounting for taste) so she had the fried 1/2 shrimp 1/2 fish platter and loved it. She was even nice enough to share a piece of fish with me. I love the light breaded that allows you to actually taste the seafood instead of just batter. And of course I'll take any excuse to eat Acme's cocktail sauce.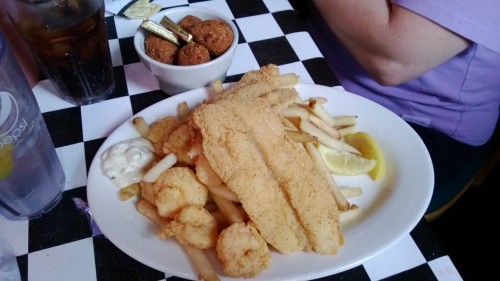 What's your stance on raw oysters? Are you joining the 15 dozen club with me?
No compensation was received for this post. I just luuuuuurve me some oysters!