*Note: The wording of this post has been changed from the original in order to ensure FDA compliance and may not read as smoothly as it was intended
Thanks to Young Living Essential Oils and a few other strategies we implemented this year, we've only had "the crud" once this winter since taking charge of our health. Compare that to the more than 5 colds we had last year and I'm a believer! Still, we don't live in a perfect world, and even the most health-conscious of us will catch something viral once in a while. Here's are ways to shorten the duration of "the crud" and get back to you life as quickly as possible this winter…so you're ready for allergy season. 😉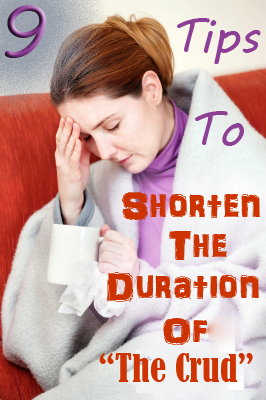 1. Rest – This is the single most important thing you can do to shorten the duration of a cold. Do whatever it takes to get as much rest as your body (not your brain!) tells you to. For small children this may mean allowing a fever to burn without bringing it down. Have you noticed how feverish children mostly want to sleep and lay around? Break out the Tylenol or Advil and they are up playing and running within minutes. While the medicine made them feel better in the short-term, it's really prolonging the illness by not allowing their little bodies the R&R they need. Fevers are your friend. However, exercise common sense and never allow a fever to get dangerously high.
2. Take Detox Baths – Besides drawing out the impurities in your body and replacing them with magnesium (which most of us are deficient in) it will help you relax and get a good night's sleep
3. Use Essential Oils – Then use them some more. Pure essential oils have amazing therapeutic qualities. Young Living has a winter wellness protocol and some of the oils can be found in your premium starter kit.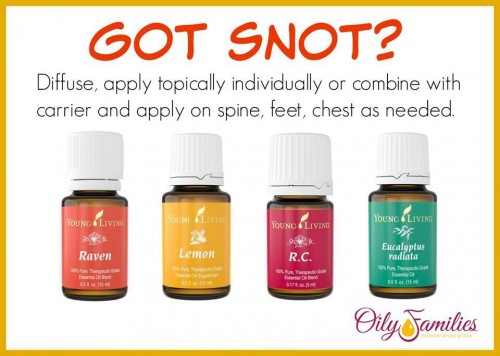 4. Hydrate – You can't drink enough when you are sick. Avoid soft drinks including Ginger Ale since it has negligible amount of ginger in it. Stick to water, broth, and real juice (not 90% of what is in grocery stores and full of added sugar.) My kids don't like to drink when they are sick, so I offer them Bolthouse Farms juices which they readily accept. Some of the Naked Juice's are good too. Just check the labels.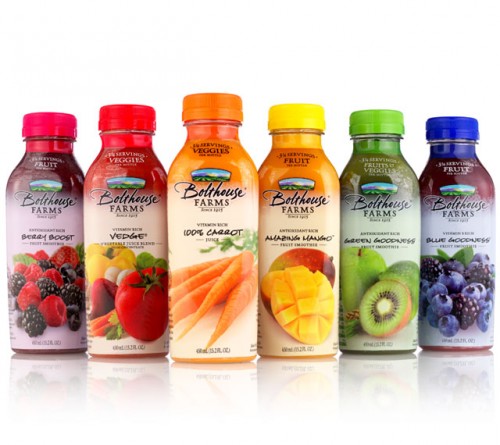 5. Eat whole foods – Chicken soup is fabulous for colds. Why? It's made of whole foods! Chicken, carrots, onion, celery, plus electrolytes. Don't feel like chicken soup? At least stick to whole food while you're sick: fruits, veggies, meats, nuts. Stay away from breads, pastas, and desserts. When I'm sick I always crave soup and fruit. Maybe it's the body's way of telling us to give it what it needs!
6. Pump up the Vitamin C – As long as you aren't pregnant or nursing, feel free to mega-dose since vitamin C is water-soluable. The fizz of an Emergen-C will probably feel great on your throat and help you hydrate without turning to soft drinks.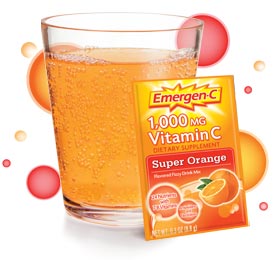 7. Avoid decongestant medications – I know, I know. Sometimes you just can't stand it and you've got to get a good night's sleep at all costs. Been there. After taking a decongestant at night, I never fail to be just as congested in the morning as I was before taking the medicine if not worse. We're talking hard, brown, dried-up mucus in my nasal passages that make it even harder to blow my nose.
8. Do a saline nasal rinse – Neti pots, rinse bottles, the palm of your hand…it doesn't really matter. Just clean out those sinuses! I use NeilMed Sinus Rinse and add a drop of either Young Living Purification or Copaiba essential oil to the bottle to help me breathe again in a hurry.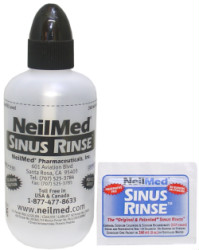 9. Humidify – An essential oil diffuser is a great way to do this. Not only are you adding humidity into the air, but you're supporting your immune system as well. Young Living's R.C. and Raven are great choices for "the crud." No diffuser? Use a cool-mist humidifier instead.
Thinking about getting started with Young Living Essential Oils? I've got a great essential oil giveaway going on. Click the link to check it out!