In your community, right now, perhaps within your neighborhood there are foster families. Some are obvious, resembling the United Nations, with children rotating in and out of their home.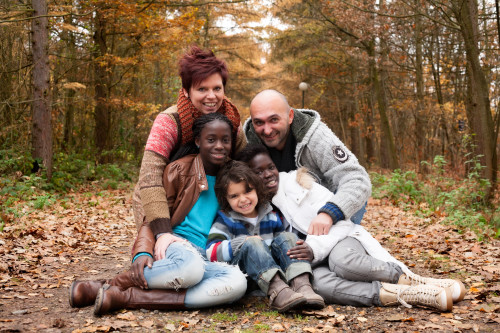 Some, like mine, are incognito. You'd never know that our lovely daughters were adopted through foster care.
We fostered for almost 4 years before we adopted our daughters. Because our family isn't traditional, I had an incredibly hard time building relationships with other moms and figuring out where I fit. Most moms start finding community during their pregnancy, or maybe they meet other moms at MOPS or in a church nursery. They connect over their shared experiences of breast feeding or not, cloth or disposable diapers, finding doctors, growth benchmarks, sleep and potty training.
Once of the great difficulties when we started fostering, was the overall lack of community support we experienced. It was partially my fault for not reaching out and asking for help, but it's awkward to ask for help (pride…it's the worst). Our community wasn't sure how to reach out to us either. It was less clear than with, lets say, a newborn baby. How do you minister to a family that suddenly adds an 8 year old? A 12 year old? 3 & 6 year olds?
In your community, right now, there are foster families. If you happen to already have a relationship with these families, here are a few tips on how to bless them as their family changes:
1. Food – When a family adds a newborn family there are meal trains providing an organized meal plan for the first few weeks of adjustment. Adding a child to your family is overwhelming, whether they're newborn or full grown. When it's a foster child it means a lot of adjusting, appointments, meeting caseworkers and biological families. Court dates, doctor's visits…and that's just in the first few days. Food is the universal language of "hey, I see that you're dealing with a lot." Not sure what kind of food to bring (unknown allergies or food preferences) give gift cards to McDonalds or any other universally kid loved restaurants. Send a pizza. Order groceries. Offering food/groceries will take one thing off the list of things that foster family is trying to figure out.
2. Ask what they need – A few of the kids we fostered came with nothing, or close to it. If a child is coming from a meth house they will literally burn everything they own. Sometimes the workers aren't able to get the child's belongings for a while. The state gives a small stipend, but kids need stuff. School supplies, clothes, toys, toiletries, shoes, formula, diapers, the list goes on. If you're not sure what to give, a gift card to target, walmart or a local grocery store will allow the family to get the necessary supplies. Be sure to get things approved through the foster family first. Our daughters were INUNDATED with cheap dollar tree toys for months after they arrived. Every person who met them offered them a present, and that became their expectation…everyone I meet should give me a gift because I'm a foster kid. Think of these as supplies, rather than gifts. Supplies do not need to be wrapped or put into a gift bag. Honestly, the kids don't even need to know who they came from. Fill a bag with little necessities and leave it on their door step just to bless them.
3. Don't ask questions – The best support I received as a foster parent was from a friend who sat on the floor and cried with me without knowing why we were crying. She prayed for me…and never needed to know the gory details. Listen, I know we've all been programmed by E! to think we need to know every detail of someone's life, especially if it's sensational. Foster Parents are not permitted to share these stories, nor should they. These are not our stories. Please don't ask the kids questions. If I had a dollar for every time someone asked my kids where their parents are…sigh. They are hurting, your curiosity is natural, but it's none of your business. Love them where they are. Be ok without knowing their background.
4. Empathy – Understand that the onslaught of court appearances, dr's appointments, meetings with case workers, visitation, and figuring out how to live with this new person is stressful. Be kind. Understand if they are struggling to figure things out. When a child leaves, grieve with them. Send flowers, pray, offer encouragement. Even though our foster daughter Song Bird was only with us 2 months I still think of her every day. Bookworm was with us for 9 months, we miss him like crazy. The exit of our children went largely unnoticed by our community. It was hard grieving alone, or feeling crazy for grieving at all.
5. Prayer – I know that there are people who pray for my children every day. There is COMFORT in the prayers of friends/family/teachers/doctors/caseworkers. Pray and ask God how to help them. Pray for the birth families. Our kids, without exception, have loved their families. They miss them and worry about them. It comforts my daughter to hear me pray for her first mom and dad, for her to know that I love them like she does. Pray for foster parents to have wisdom and patience. Trust me…they need it.
6. Love our kids well – Foster kids have been tremendously wounded by life. They need to be surrounded by adults who are strong and stable and love Jesus and love them very well. Sometimes their behaviors are ugly, offer them mercy. Listen to their stories. Offer them grace. Show them the love of God. Loving them well might mean helping them find their talents, or rooting for them at a school play, sitting on a sideline. It might mean opening your home for a meal or play date. It might just mean letting them know you see them and accept them.
If you don't know any foster families personally, contact The Department of Children Services in your county and see if there are any programs currently meeting the needs of foster children.

In our county there are churches donating backpacks for kids when they first come into custody. The backpacks are filled with toiletries, a stuffed animal, a bible, school supplies and a note letting them know someone is praying for them.
Project Christmas tree is a program that supplies foster children with Christmas gifts. A local group home has a program where families can "adopt" a child and spend holidays and weekends with them, so that children without strong family connections won't have to spend special days alone. Most counties have support groups (ours is The Chattanooga Area Foster and Adoptive Association…say that three times fast), contact their leadership and see if there's a way for you to help support local foster families. Our group has a closet for foster families to get free supplies. If none of these resources exist in your county, consider starting something.
In 2013 there were 641,000 children in the state's custody. Those children are in your community, maybe even in your neighborhood. These foster families need support and encouragement. I pray you'll find a way to reach out to these kids and show them their community cares.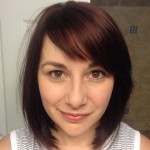 Lexi is a former foster mom who writes about her journey from infertility to adoption and all the ups and downs of motherhood. Through humor, and not a little bit of awkwardness, she shares her heart's desire, to be a Vessel unto Honor, used by God to bless and encourage others.