This post is brought to you by Teleflora and Millennial Blogs. All opinions are my own.
Remember when you were a kid and you couldn't wait for your next birthday? Even as a teen and young adult, birthdays were exciting and milestones were achieved. There's the year you get your driver's license, the year you could vote, the year you could drink, and even the year you could rent a car and stop paying out the nose for your car insurance!
Then your 26th birthday rolled around and you probably celebrated by…going to work. Maybe you got a chance to go out to eat the weekend before or after and that was about it. Adult birthdays, man. Waaa-waaaa…
Grown-up birthdays don't have to be that way though. Rekindle the birthday fun for adult friend or yourself with these ideas.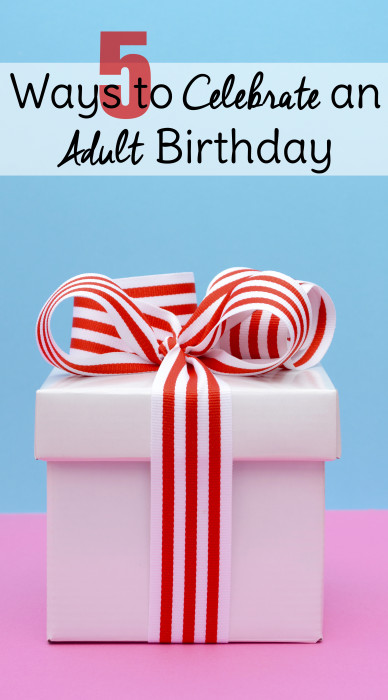 1. Get Tickets – Sporting events, concerts, plays, shows, movie tickets, and festivals are all great ways to make sure that an adult's birthday doesn't pass by without celebration. Gift a pair to your friend so you can attend together!
2. Send Flowers – Raise your hand if you've spent you birthday at work. Raise your hand if you've spend your birthday at home with small children all day. If your friend has a birthday coming up and life is too busy for a celebration, send her a bouquet to let her know you care about her special day.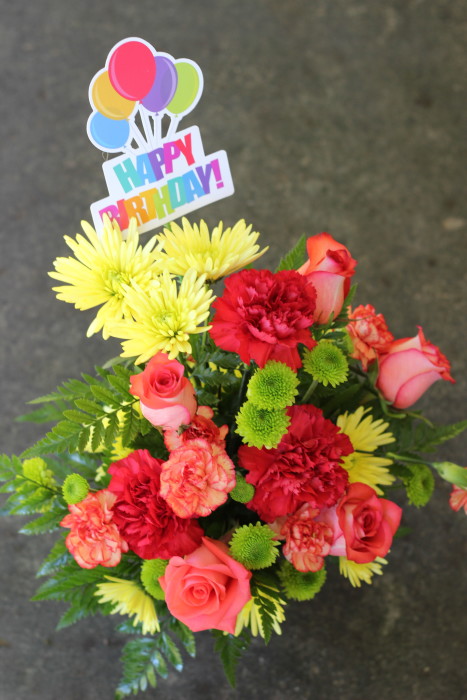 This gorgeous Teleflora Fun 'n Festive Bouquet has certainly brightened my day and it's not even my birthday. Wouldn't you love to receive something so beautiful, especially if your birthday is being spent under work deadlines or at home with a sick child? No matter how "life happens" Teleflora can make any birthday feel special.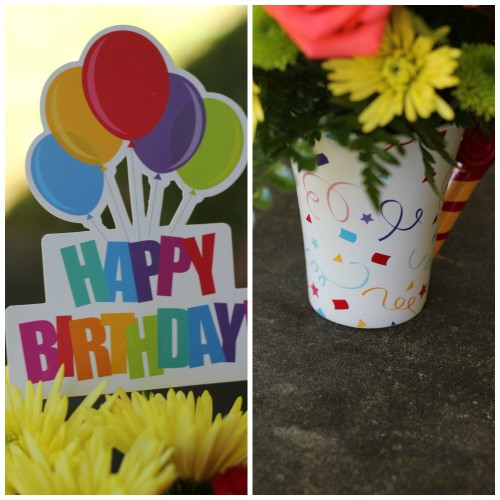 3. Book a Class– As a grown up, if a birthday party is important to you, you may very well have to plan your own! My friend Tiffany went for it and invited some of her good friends to a painting class. We all had so much fun together celebrating Tiffany and the wonderful friend she is.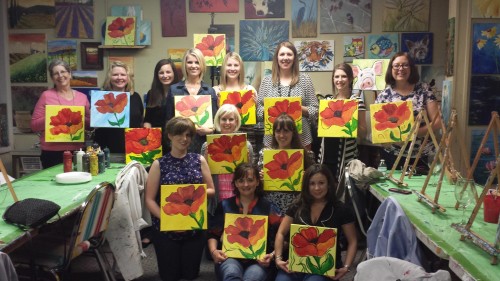 4. Don't lift a finger – Schedule a day off work or plan for child care ahead of time. Then spend the day doing nothing! Vow that you won't touch the laundry pile or cook a meal. Binge watch Netflix and eat takeout for lunch. If you're overwhelmed, this might be the perfect grown-up birthday celebration.
5. Pamper yourself – Carve out a couple of hours for a mani-pedi or a massage. It's not every day that we get to take time for ourselves like that. A little pampering ensures your day is special.
Teleflora's Birthday Blossoms are gorgeous gifts for every birthday occasion. Order at
Teleflora.com